At the informal meeting with the media held last night in Zagreb Swanky Monkey Garden, Addiko Bank was officially introduced as the main sponsor of Sea Star Festival. At exactly 50 days before the festival, the strong line up at Stella Maris has just been further strengthened by a great partner whose engagement is bound to improve the quality of the first edition of the festival.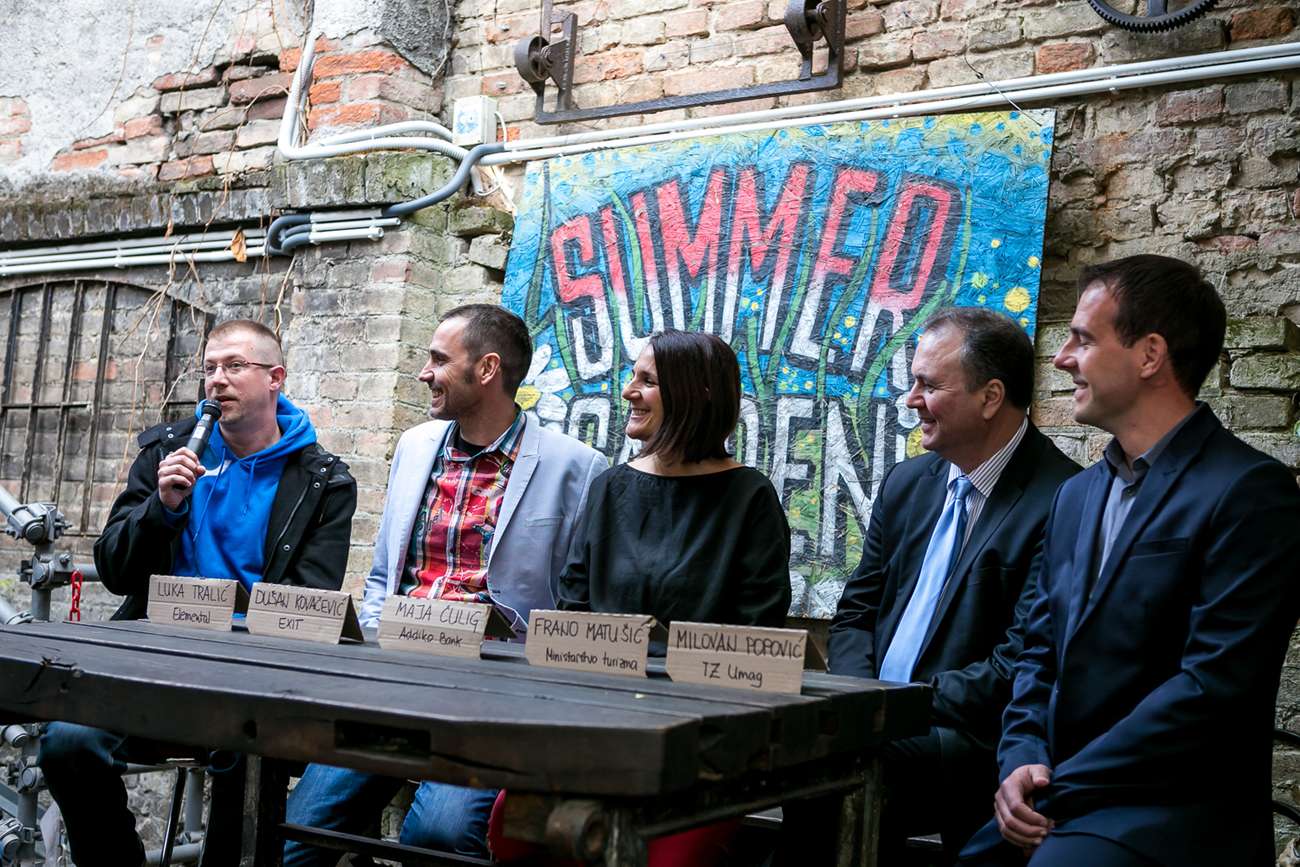 At the beginning of the press conference participants were addressed by Dušan Kovačević, CEO and founder of EXIT Festival and Maja Čulig, Addiko Group Marketing Director.
Dušan Kovačević started the gathering by saying: "We are extremely happy and very positively surprised by the reception of the public and the media that we experienced in Croatia. The initial capacity of the festival, 10 thousand people, has more than doubled, and we now expect 20 – 25 thousand people to visit the festival" and then he emphasized "Cooperation with Addiko means a lot, strong partners are part of festival's success. We are grateful to them for their bravery to start sponsoring the festival at the top level in the first year already."
"As a modern, simple and direct bank, Addiko recognized the idea and, with this sponsorship, has given many years of support for Sea Star Festival, as well as for EXIT as one of the biggest festival brands, not only in Croatia and the region, but throughout Europe. Given that we are in the business focused on customer satisfaction, it is very important for us that all festival visitors are granted quick and easily accessible financial services on the spot. By providing the necessary infrastructure we will contribute to the quality of the festival, and the visitors will be able to freely enjoy the great atmosphere and music", Maja Čulig emphasized.